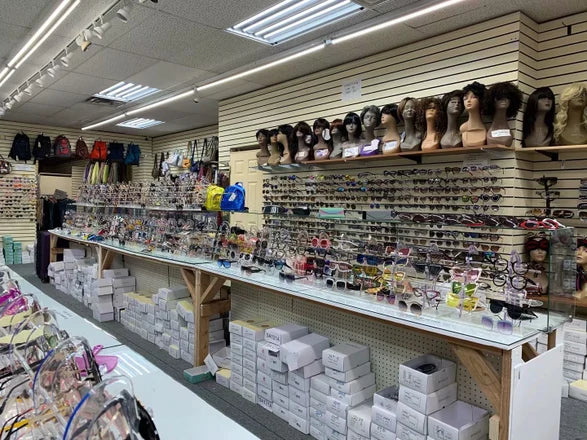 Discover the Wholesale Fashion District on Clark Street, Chicago
Chicago's Wholesale Fashion District on Clark Street is a bustling hub for retailers and fashion enthusiasts alike. This vibrant district is home to a variety of wholesale stores each offering a unique selection of fashionable products. Here's a glimpse into some of the fashion-forward wholesale businesses you can find on Clark Street:
MB Fashion Wholesale
Located in the heart of the Wholesale Fashion District, MB Fashion Wholesale is a wholesale manufacturer and distributor with over 15 years of experience. They serve over 4000 stores and pride themselves on having a broad selection for their customers​. 
Visit them at 4623 N CLARK ST CHICAGO IL 60640 OR MBFASHIONWHOLESALE.COM
Every Fashion
Every Fashion is a leading fashion wholesale store at the center of the fashion district. They aim to supply the most stylish products to their customers. To see their full range, visit them at 4521 N. Clark Street, Chicago IL 60640​.
Cy Accessories
Operated by C&Y Accessories INC, Cy Accessories is a fashion-forward wholesale company with over 10 years of experience. They strive to offer their customers the best products with the fastest shipping times. Their store is open Monday to Saturday from 9:30am to 5pm. 
Visit them at 4509 N CLARK ST CHICAGO IL 60640
Jan's Fashion (Wholesale)
Jan's Fashion (Wholesale) is another wholesaler located at 4507 N Clark St, Uptown, Chicago. Known for their quality handbags and big selection, customers have given them an average rating of 5 stars. Their offerings are both stylish and affordable​.
ACE Fashion Trading Company
While ACE Fashion Trading Company no longer allows orders via their website due to unforeseen circumstances, their newest products are conveniently located on their Instagram page. For a full range of their products, you can visit their store location at 4520 N. Clark St, Chicago, IL 60640​.
New stores are always popping up so be sure to check any new listings or store hours before you visit.